A HIGH QUALITY PRODUCTEXTRACT FROM FERMENTED SOY
JACIMMUN MULTIPLE METABOLIC PROCESSES AND IMMUN FUNCTIONS BY LAULARMED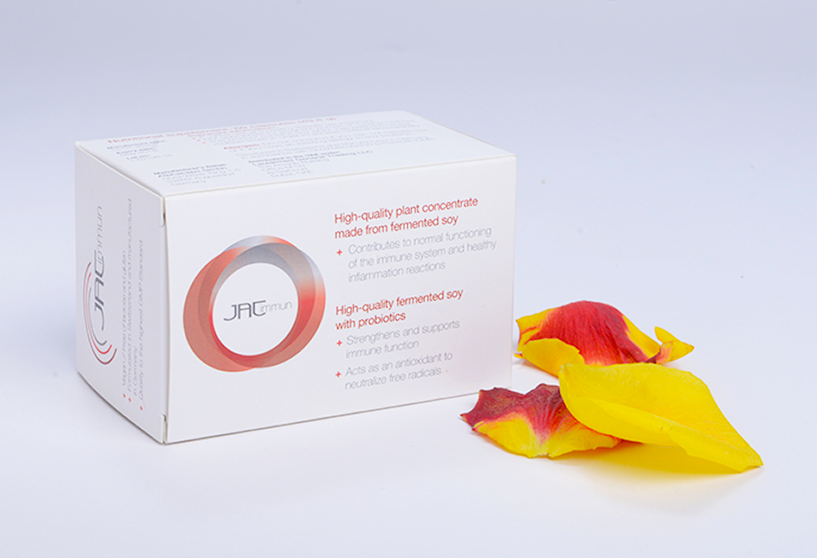 Jacimmun
Regular price
Dhs. 1,050 AED
Regular price
Sale price
Dhs. 1,050 AED
Unit price
per
Sale
Sold out
Share
View full details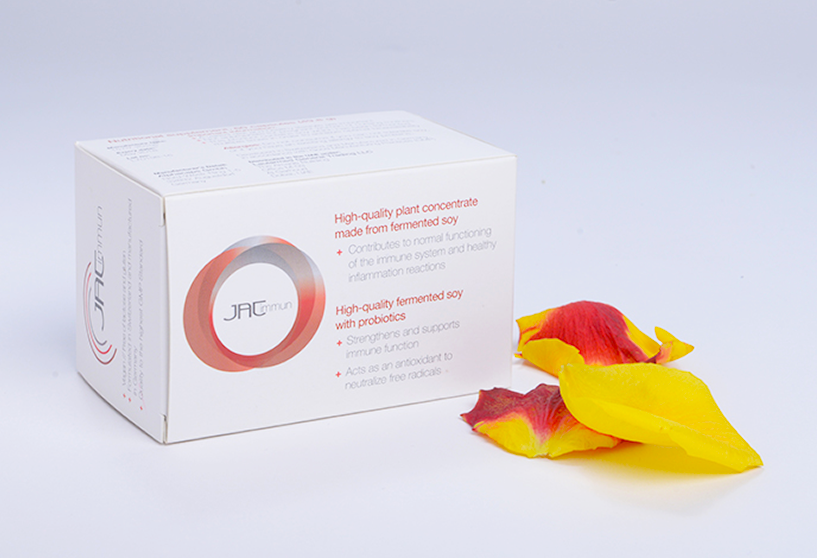 Autoimmune

Autoimmune Disease (Hashimotos, Rheumatoid arthritis, Antibodies)

Bioprocessing

Combination of Bioprocessing (Fermentation) , Antioxidants, and Probiotics, which stimulate Immun-Function and regulate disbalanced Bowel Flora.

Inflammation

Down regulating inflammation targeted in autoimmune disease and chronicle inflammatory diseases.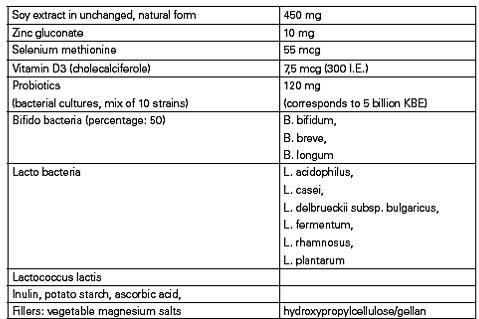 JACimmun Nutrition Chart and Information
JACimmun is a high quality standard product according to GMP
JACimmun has an optimal bioavailability
JACimmun is not genetically modified (IQCT certificate)
JACimmun is an enteric coated vegan capsule
It contains a very high amount of natural substances, complemented by probiotic bacterial cultures, vitamin D3, selenium methionine and zinc. JACimmun capsules are applied in the treatment of inflammations and  autoimmune diseases. Known are about 60 – 65 different autoimmune diseases. Here is a list of the most common ones:

Rheumatoid disorders
Colitis ulcerosa
Crohn's disease
Vasculitides
Boeck's disease (sarcoidosis)
Hashimoto's
Basedow's diseases
Lichen sclerosus
Lupus erythematodes
Autoimmune hepatitis
EXPERIENCE THE BENEFITS
Contributes to a regular function of the immune system and a healthy inflammatory reaction
Helps protects cells against oxidative damages
This formula has an antioxidant effect and maintains healthy cell functionHelps preserve the youthfulness of your skin and body.
Regulation of cytokines
Regulation and destruction of immune complexes (CIC)
Regulation of antinuclear antibodies (ANA)
NK cell stimulation
Protection of Peyer´s Plaques
CONTAINS SUPPLEMENTARY INGREDIENTS
Supplementary ingredients like Zinc, Selenium and Vitamin D3 (Cholecalciferol) has been added to improve this formula.